If you needed a reminder that the Pacific Coast faces high risk for earthquakes, we've recently had four big ones: two quakes in Southern California over the Independence Day weekend and two quakes north of Seattle early on July 12. Hundreds of aftershocks have followed these four quakes.
Washington state lies along the Ring of Fire, where approximately 90% of the world's earthquakes occur.1 Yet, only 11.3% of homeowners in the state have earthquake insurance, and just 43.2% of commercial properties have coverage.2
For insurance agents, those statistics translate into potential opportunities to expand relationships with existing customers and add new customers. To make the most of these opportunities, it's essential to understand specifically where earthquake risk resides and how that risk relates to potential property damage. That means looking at more than where known fault lines lie.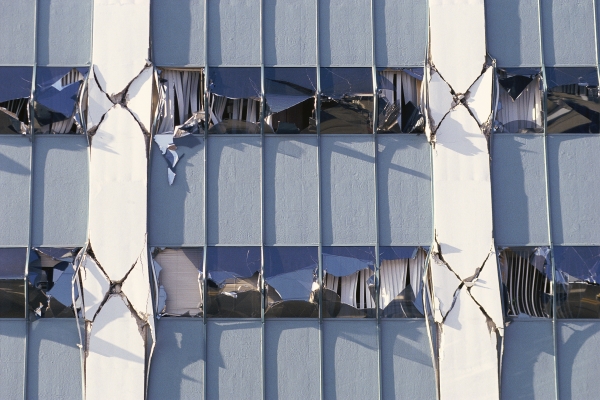 When you thoroughly understand the factors affecting potential earthquake-related property damage, you can educate customers about the risks they face and the benefits of additional coverage. You can also use location-specific data on current and potential customers to target those in areas with multiple risk factors and make tailored recommendations.
Looking beyond distance to fault line
Several factors in addition to fault lines influence property risk from earthquakes. These include a building's earthquake classification, the area's Modified Mercalli Intensity Scale (MMI), Lahar presence, the local soil type and susceptibility to soil liquefaction.
A building's earthquake classification depends on construction features, and it predicts how the building materials used in the structure will perform if a quake hits.
Related:
Do You Know Your Earthquake Classifications?
The MMI measures, at a specific location, the strength of shaking from an earthquake. Unlike the Richter scale, the MMI includes observed structural damage.
Related:
The Modified Mercalli Intensity Scale for Earthquake Insurance Underwriting
Lahar is a type of mudflow containing at least 60% volcanic material3 and usually results from volcanic activity. Earthquakes near a volcano can also trigger a lahar avalanche4 and cause significant property damage.
Related:
Should Your Insurance Cover Lahars?
Soil type describes how the earth underneath a structure will amplify seismic waves released during an earthquake. Hard rock will amplify seismic waves the least; artificial fill will amplify waves the most. Soil type can vary significantly within small areas, making it important to know what type of soil a risk is standing on.
Related:
The Effects of Soil Type on Earthquake Damage
Susceptibility to soil liquefaction is related to soil type and measures how likely soil is to liquefy. The easiest way to visualize soil liquefaction is to think of sand at the beach and how it behaves when water saturates it. In an earthquake, structures built atop soil prone to liquefaction will likely suffer more damage than structures on top of other soil types.
Related:
Soil Liquefaction for Insurance Underwriting
Together, these factors give you a clearer, more comprehensive view of an individual structure's susceptibility to property damage than distance to fault line alone. We've built all of these elements into PropertyEDGE, our web-based GIS mapping application. You can access them easily by clicking on the icon in the upper left corner that displays a globe and magnifying glass.
The Options panel will slide out. Click on "Layers" and select what you need. For example, here are the results for a ZIP code search for 98119, showing faults, liquefaction susception, soil type and Lahar presence.

To access MMI data, simply use the address search and generate a building report, being sure to select MMI Score as one of your options. For more info on how to get building reports in PropertyEDGE, see our Help Center article here.
How to subscribe to PropertyEDGE
Access to PropertyEDGE is available to agents for an annual fee based on the number of office locations accessing the app. The fee for one office is under $500, so it won't take long to recoup your investment. Contact us for a demo today or subscribe here.
Bryan Stanwood, CPCU, ARM, AIDA is WSRB's Vice President and COO. He has 30 years of property and casualty insurance experience and extensive expertise in managing high-performing insurance sales and underwriting departments. 
[1] USGS, https://earthquake.usgs.gov/learn/glossary/?termID=150
[2] Seattle Times, https://www.seattletimes.com/seattle-news/science/survey-finds-only-11-3-of-washington-homes-have-earthquake-insurance/
[3] Pacific Northwest Seismic Network, https://pnsn.org/outreach/volcanichazards/lahars
[4] Wikipedia, https://en.wikipedia.org/wiki/Lahar
Topics: property rating, risk, Washington state, Hazards, Risk Assessment, landslide, earthquake