Pricing commercial insurance coverage is always part art, part science. Underwriters must consider not only their company's risk appetite but also what a competitor might charge.
In a hard market, premiums increase quickly and across the industry. Signs the market is hardening are popping up everywhere, but because hard markets haven't occurred recently, many of today's underwriters and agents may never have experienced one.

To help you understand this market, let's take a look at the data and explore what it means to you.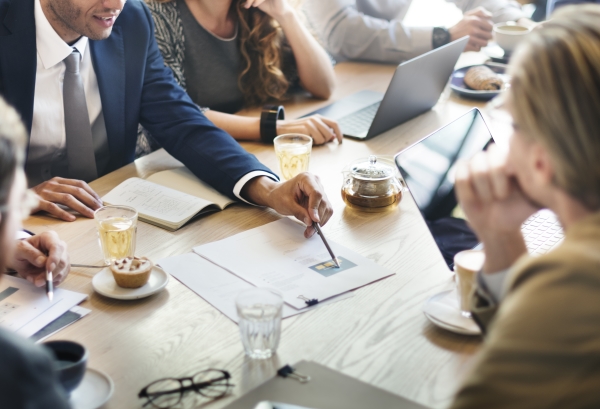 In a hard market, it's important to pay even closer attention to market trends than you usually do.

Signs we're in a hardening market
Many organizations track insurance premiums by line. Here's a look at what three groups are reporting.

Marsh found global commercial insurance prices increased by 6% in the second quarter of 2019 as compared to the first quarter. Property insurance pricing increased by 8% in that time frame. In the U.S., property insurance pricing has been increasing since October 2017 and jumped nearly 10% in the second quarter of 2019.1

The Bureau of Labor Statistics (BLS) also tracks insurance premiums through its Producer Price Index (PPI). You're probably familiar with the PPI's cousin, the Consumer Price Index (CPI), which measures changes in the prices people pay for goods and services and is often used to gauge inflation. The PPI tracks changes in how much sellers receive. It's an index, so it has a baseline value of 100; values over 100 indicate increases from the baseline, and values under 100 indicate decreases.

The PPI for premiums for three lines — product and non-auto-liability, commercial multi-peril and commercial auto — were all relatively flat for much of 2017 and part of 2018 and then began climbing in the spring of 2018.2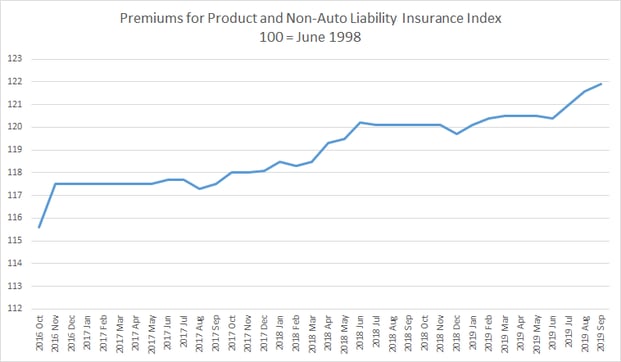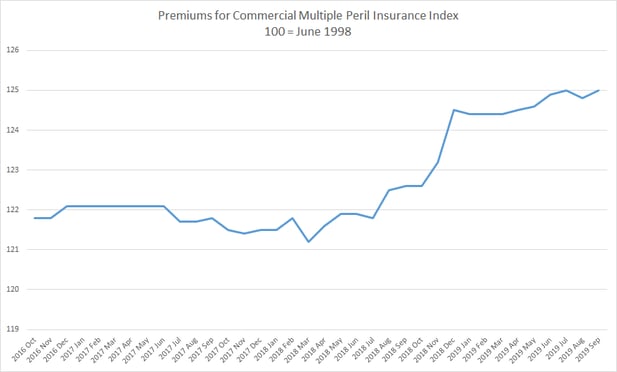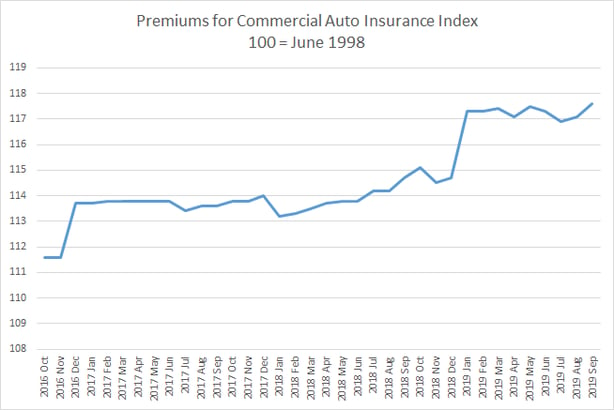 Premiums for property and casualty insurance in general have increased more steadily over the last three years, according to the PPI.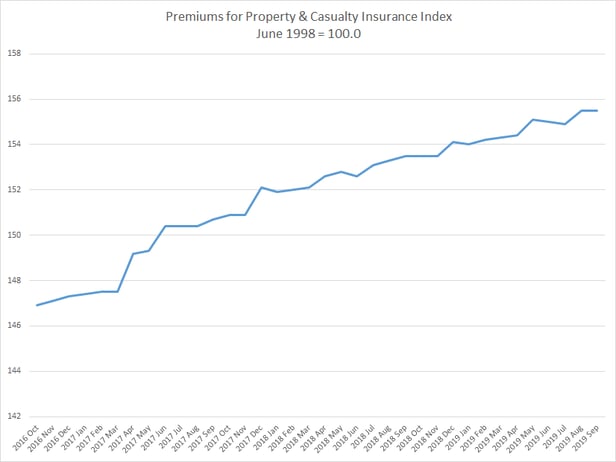 Insurance services company USI expects increases to continue. Through the end of 2019 and possibly beyond, the company forecasts:
Property non-catastrophic with good loss history rate increases of up to 10%.

Catastrophic property lines increases between 10% and 40%.

Primary general/products liability increases as much as 15%.

Umbrella and excess liability increases between 5% and 20%, with limits possibly reduced.3

What the hardening market means for you
Industry experts don't entirely agree we're in a hard market, but they do agree prices are rising for many lines, and those increases are likely to continue.4, 5

If you're an underwriter and believe you need to keep prices level or even lower them to retain business, consider the market data above when making pricing decisions. When markets harden, underwriters need to pay close attention to market trends and what's causing them. Underwriters also need to engage in thorough discussions with agencies about how the market will affect specific accounts.

A hardening market doesn't mean it's time to significantly increase rates for all customers, but now is an ideal time to review the true performance of individual accounts and analyze proper rate for risk. Some accounts may have performed so well that rate increases are unwarranted. Other accounts deserve more scrutiny.

If you're an agent, you already pay attention to market trends, but a hardening market makes it especially important to pay close attention to where the market is and understand each company's rate needs and appetite.

It's a good idea to engage early with underwriters about upcoming renewals so you have a voice in pricing and retention of key accounts. Paying extra-close attention to market trend data can also help you prepare for discussions with customers and set rate expectations.

Both agents and underwriters should remember that hard markets typically do not last long. So, it's important to consider a pricing strategy that balances competitive pricing with what's best for your organization.
---
[1] Marsh, download at https://www.marsh.com/us/insights/research/global-insurance-market-index-second-quarter-2019.html
[2] Bureau of Labor Statistics, https://www.bls.gov/ppi/
[3] USI, https://www.usi.com/content/downloads/2019_PC_Market_Outlook_Mid_Year_Update.pdf
[4] Risk & Insurance, https://riskandinsurance.com/4-reasons-why-commercial-property-insurance-prices-keep-rising-despite-ample-capacity/
[5] Business Insurance, https://www.businessinsurance.com/article/20191015/NEWS06/912331151/Commercial-insurance-prices-set-to-keep-rising-into-2020