Thanks to all of you who participated in our customer survey this winter. We're taking your requests into account as we develop new services and tools, to help you work smarter and faster.
Interestingly, some of your requests were for things WSRB has been offering for some time with PropertyEDGE. We realize there's a need for training on this tool, so we're devoting this blog post to helping you expand your knowledge of PropertyEDGE and take advantage of its full potential.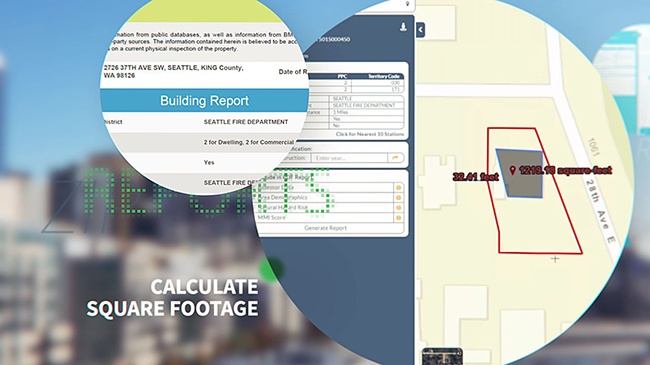 PropertyEDGE provides you with most of your risk-related answers in one place. And to make it easier to learn, we've created a single place for the training resources. On our PropertyEDGE training page, you'll find quick-hit videos that provide the basics, as well as advanced uses, so you can quickly maximize your PropertyEDGE experience. This training resource has it all – things for the new user and tips to sharpen your skills for the seasoned.
Related:
Assessing Landslide Risk with PropertyEDGE
Use PropertyEDGE to Assess Wildfire Risk
Earthquake and Insurance
The quick hit videos are set up in bite-sized nuggets so you can get what you need, when you need it. We have provided time markers, so you can go straight to the info you want.
You will find PropertyEDGE videos on the following topics:
User Interface Basics
Single Line Address Lookup
Protection Information
Quick Search
Google Street View
Options Tab
PropertyEDGE Layers
And, the high demand features:
Hazard Assessment (earthquake, wildfire, and more)
Drawing and Measurement Tools (useful to calculate square footage, measure slope and distance between adjacent risks)
We continually add new PropertyEDGE resources to this page. Simply sign up for our PropertyEDGE alerts and we and will alert you when there is new content.
Related:
PropertyEDGE Shortcuts
Using PropertyEDGE to Assess Soil Type
Finding a Risks MMI in PropertyEDGE
Share with us the ways you are using PropertyEDGE and things you discover. And, if there is something you would like to know more about, simply let us know and we will create the resources. We are dedicated to finding you the best risk assessment information.
If you're like us, and love to geek out on assessment tools, consider becoming a part of our Product User Group. We're looking for underwriters who can help us develop and review the next generation of risk assessment services. Click here for details, and to start the journey with us.
Topics: PropertyEDGE, risk assessment, Loss Cost lookup