APIs are designed to make your workflows easier. Want to know if an API is right for your company? Read on.
What is an API and what does it do?
API stands for application programming interface, a type of software interface that allows software systems to "talk" to each other.1 APIs are usually implemented by software developers to help integrate with other systems.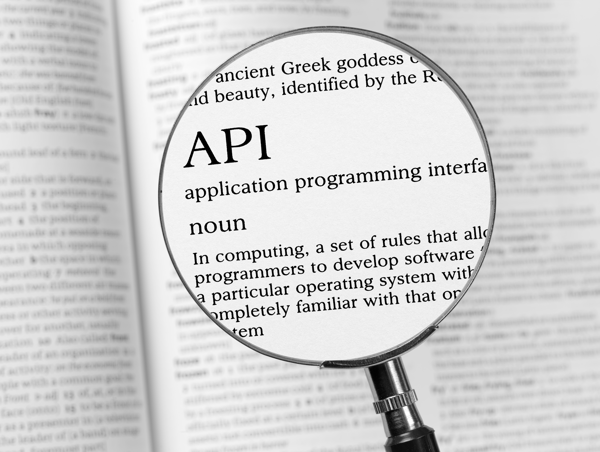 APIs are designed to simplify your workflows and ensure
all your information is as up-to-date as possible.
Instead of manually updating information such as changes in Protection Class and Loss Costs, our API interfaces with your system to constantly make sure the information you have is current. This is done by enabling your system(s) to query into our system via the APIs, helping to automate your processes and keep your information up-to-date.  
A WSRB API is quick to set up, and it's extremely convenient and efficient.
What does a WSRB API offer you?
We offer two types of APIs, one for PC (Protection Class)/BCEGS®(Building Code Effectiveness Grading Schedule) and one for Risk Search/Loss Costs. 
Protection Class/BCEGS API
Incorrect Protection Class information is a big source of noncompliance. Roughly half the errors that WIEB, the Washington Insurance Examining Bureau, finds are related to PC issues. If similar problems occur too often, the noncompliant company can face very large fines or be forced to shut down.
The WSRB Protection Class API solves these problems. Instead of manually entering updates to Protection Class info, our API allows you to capture all the newest updates into your system the moment they are added.  
Currently, underwriters use our system to get Protection Class information via a single address lookup, allowing them to manually enter the data into their system without the use of an API. Here is an example of a manual PC search using our web portal: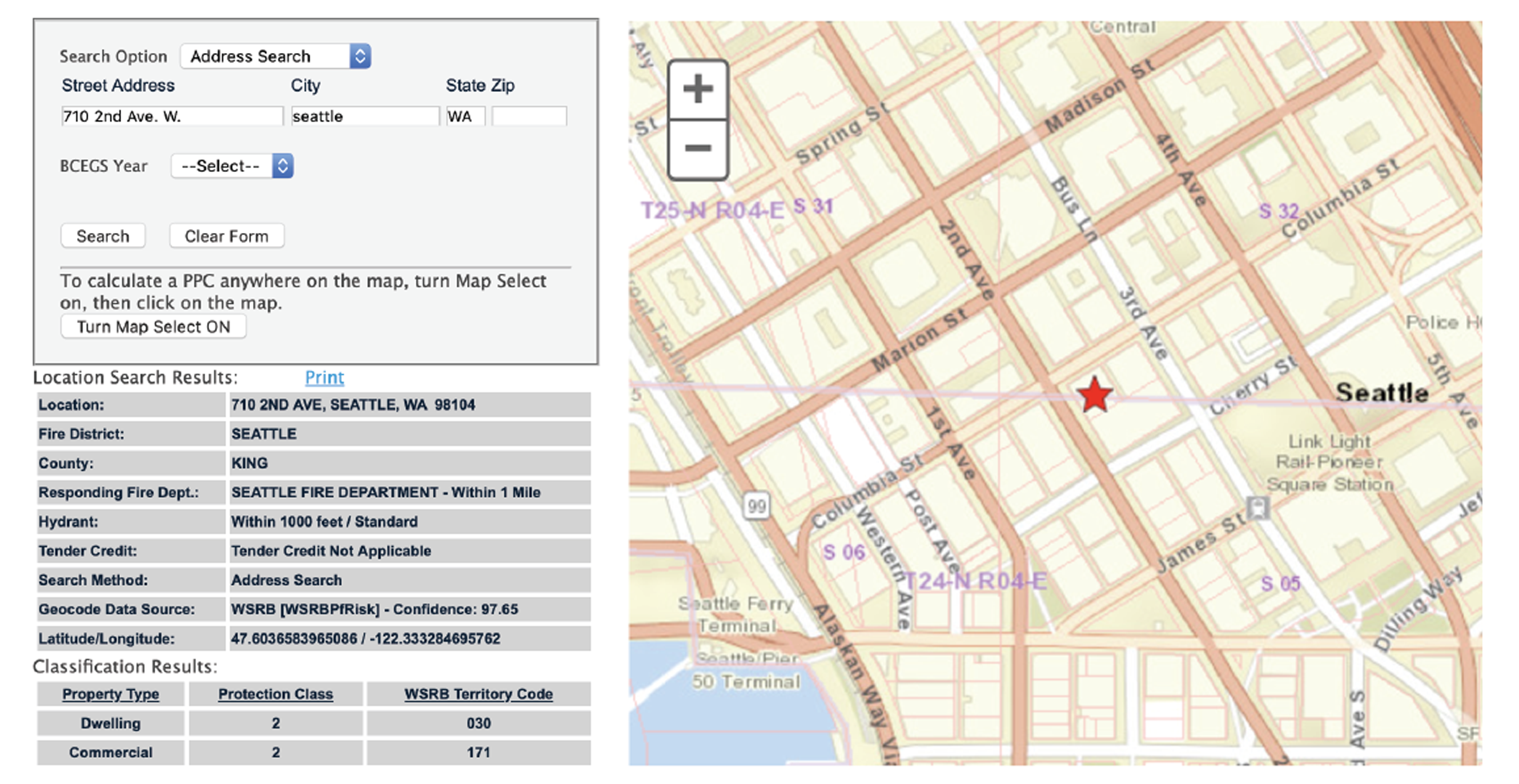 This manual process leaves room for mistakes. Whether it is incorrectly transcribed or outdated at the time of an audit, getting the PC information wrong can lead to trouble. Incorrect PC info can lead to incorrect premiums and ultimately result in fines when companies are audited.
We also offer the option to access our BCEGS data through an API, allowing you to have data fed directly into your underwriting system and saving you time. Knowing more about building codes in a community helps you better understand the risk you're taking on and more accurately determine premiums.
Loss Costs/Risk Search API
The Loss Costs/Risk Search API allows your system to search by an address or a risk number and returns coded information about the risk, such as rating type, sprinkler credit and construction class along with construction characteristics and Loss Costs. Here is an example of a Risk Search using our web portal: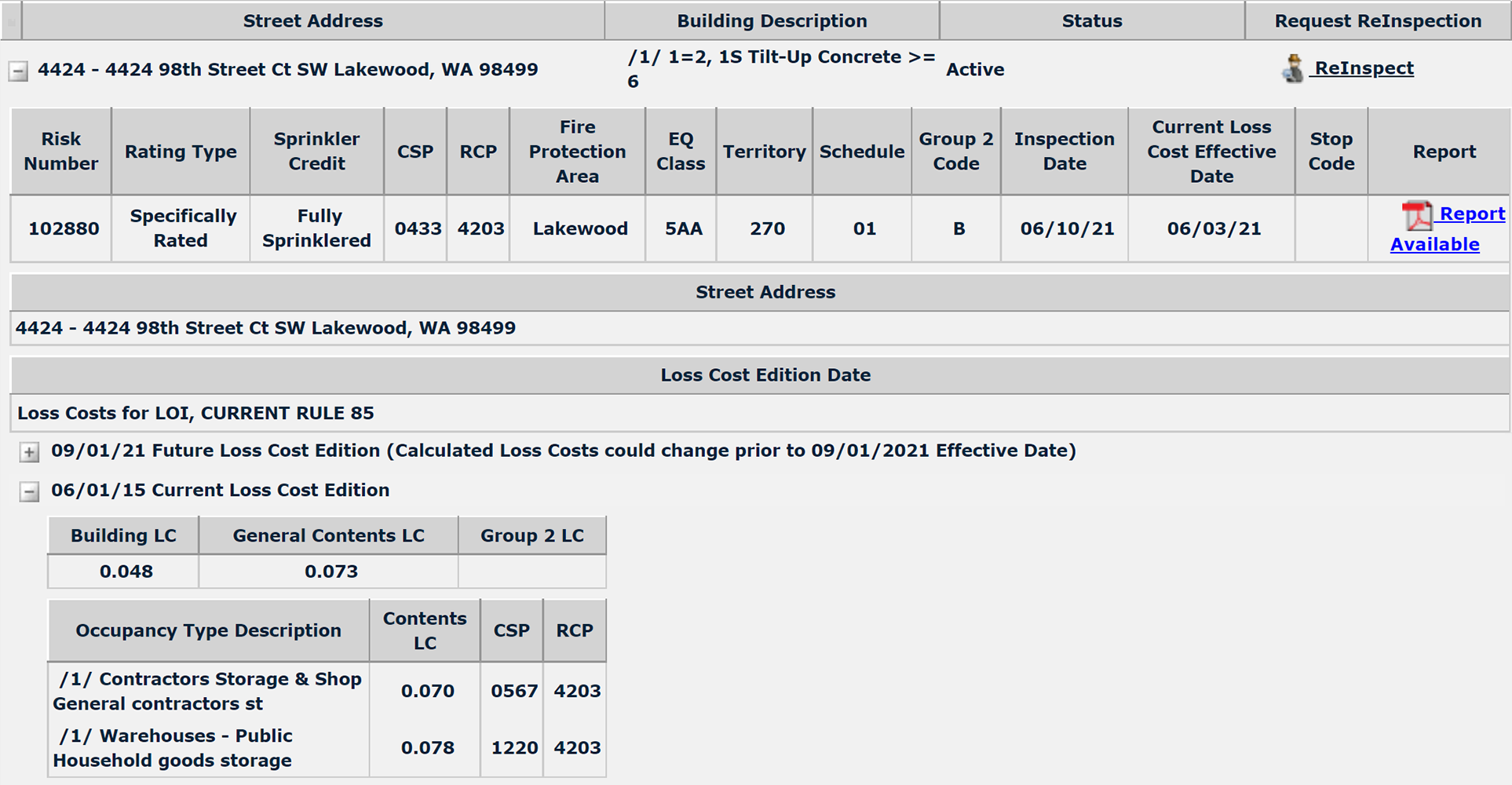 This API works much like our Loss Cost/Risk Search Lookup in our web portal, just done behind the scenes instead of requiring you to manually search for it.
Is an API right for my company?
APIs are valuable because they are the best way to ensure accurate Protection Classes, Loss Costs and compliance with company filings.
A review of every policy at renewal is not cost-effective or practical. Regardless of the number of policies you insure, manually looking up every one impacts your expense ratio and can lead to errors. The best solution is to integrate this data automatically into your underwriting system by using our API. APIs are for everyone!
In order to integrate our API with your system, your information technology team will work alongside our technology solutions team. The setup process is quick and can be completed within a few days.
Interested? Contact us at 206-217-9772 or by clicking here to begin the process.
---
[1] Wikipedia, https://en.wikipedia.org/wiki/API