It's widely known that the Puget Sound region is prone to earthquakes. When the Big One (or Little One) strikes, will your properties be adequately covered? A new study, directed by Washington Insurance Commissioner Mike Kriedler, suggests that it may not.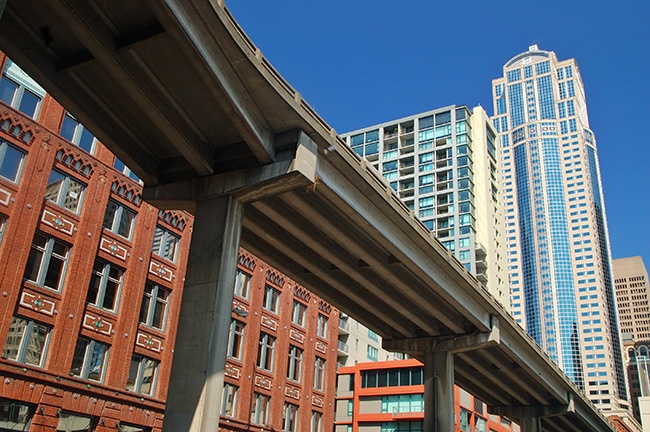 The study, which looked at the availability and rate for commercial and residential earthquake policies, revealed some interesting facts about earthquake insurance in our state.
The Washington earthquake insurance market is dominated by just a few companies. The study found that almost 50% of commercial earthquake policies are sold by just three companies, and over 50% of residential policies are sold by just two companies.
While Washington's percentage of earthquake-insured residential properties is higher compared to other risk-prone states (13.8%, to be exact), the study notes this rate is still too low, and does not "mirror the level of anticipated risk of property loss" earthquakes can cause. It also showed that deductibles tend to be high, so policyholders may not see a benefit after smaller quakes.
The Study, which was released in January, can be found here.
Related Content: 2017 Earthquake Data Call Report
PropertyEDGE helps underwriters assess a property's exposure to earthquake, like it does for wildfires, as we explained in a post earlier this month.
Related Content:
Tools for Assessing Wildfire Risk
In PropertyEDGE, you can view map layers, similar to those for wildfires, outlining geologic hazards like faults, liquefaction susception and others. Under the Layers tab in PropertyEDGE, click the Options button to review the layers surrounding your risk. For help using PropertyEDGE, see our training page.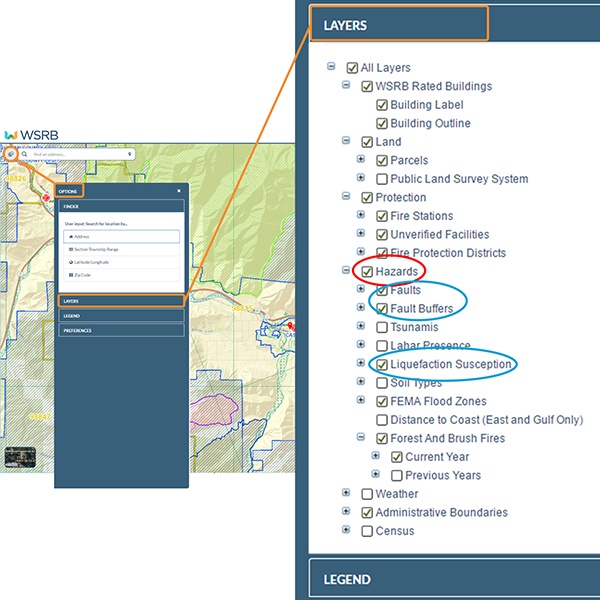 In the image below, we've checked boxes to view the fault lines as well as soil types and liquefaction -- all factors in determining a property's risk for earthquake damage.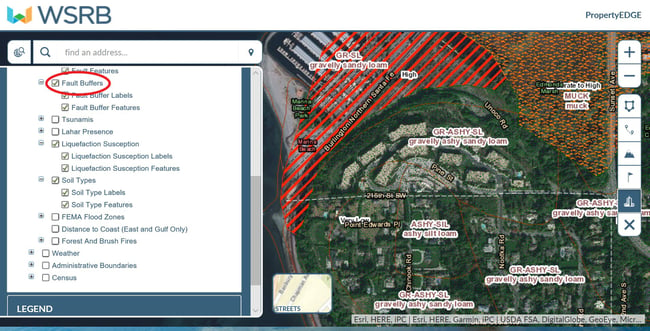 If you need help understanding the hazard symbols and regions highlighted in the map, clicking the Legends tab under Options will reveal a list of references.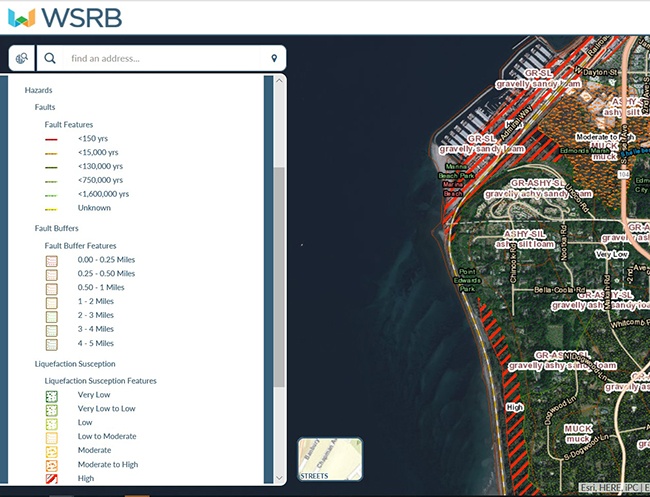 As the Commissioner's study mentioned, we need to increase the rate of Washington properties insured for earthquake damage. As submissions increase, so does awareness of this vital insurance need. To help you make informed earthquake policy and pricing decisions, PropertyEDGE and WSRB are here to help. For more information on using PropertyEDGE to assess earthquake risk, contact us now.
We're working on adding more options and data to PropertyEDGE to help you price and manage your company's exposures. Subscribe to our blog and we'll let you know when these upgrades become available.
We are also looking for underwriters to be part of our new product user group. If you want to help us create and develop the next generation of risk assessment information and tools, click here.
Topics: PropertyEDGE, earthquake