Innovation has become so important to the insurance industry that rating agency AM Best will soon begin evaluating insurers' innovation abilities. Exactly how that evaluation will work is still being determined, and if you'd like to voice your opinion on how it should work, you still have a little time.
AM Best continues to revise its innovation scoring criteria
In March, AM Best published a draft document covering proposed innovation scoring criteria and asked insurers and other interested parties to comment.

AM Best used that feedback to revise the draft criteria and to create a new draft of Best's Credit Rating Methodology that addresses how innovation will be incorporated into credit ratings. Now, the agency is asking for comments on both documents. You can read them here.

You have until October 31, 2019 to submit your comments to methodology.commentary@ambest.com.

Note that when AM Best implements the innovation scoring criteria, it will publish each comment received along with the name of the commenter. If you don't want your name published, you can request anonymity when you submit your comment.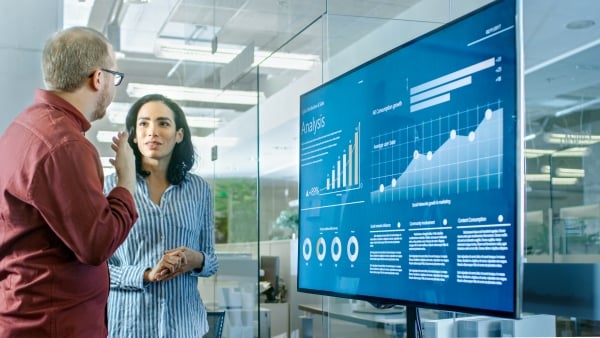 AM Best does not expect its new innovation score to affect ratings.
Background on AM Best's innovation score
Today, AM Best creates a business profile for each insurer as part of its "Rating Rationale." The profile is based on eight components or building blocks, as AM Best calls them:
Market position.
Degree of competition.
Distribution channels.
Pricing sophistication and data quality.
Management quality.
Product/geographic concentration.
Product risk.
Regulatory, event, market and country risks.
Innovation will soon join this list as the ninth building block and is intended to measure the relationship between an insurer's innovation efforts and its financial strength.

"Innovation can be one of many leading indicators of the financial strength of an insurer," said Edin Imsirovic, a senior financial analyst with AM Best. The agency has long been indirectly assessing innovation through the other subcomponents of the business profile, he said. "Now, we're trying to explicitly highlight innovation, create a framework for assessing it and share that with the industry to get comments and make the framework better."
How the innovation scoring is expected to work
AM Best plans to first assign an insurer an innovation score based on how innovative it is compared to all other insurers.

"We cover from very small companies to the largest ones," said Clare Finnegan, a senior economist at AM Best. "We're looking to see is an insurer innovative or not? On the scale of the whole industry, where does the company fall?"

Then, the agency will look at an insurer's specific circumstances, such as competitors and lines of business. AM Best believes innovation will become more important to insurers over time, but these other factors also matter.

Compared to the entire industry, an insurer could be only modestly innovative but, compared to its competitors, the insurer could be highly innovative and, as a result, have a competitive advantage. Companies in certain lines of business may have more need for innovation based on the space the company is operating in.

"We say, the insurer got this score in terms of all insurers but the individual position — which could be positive, neutral or negative — is what goes into the business profile," said Finnegan.
The potential impact of the AM Best innovation scoring process
AM Best does not expect innovation scores to change ratings because, as Imsirovic mentioned, the agency has been evaluating innovation in other ways for so long.

Based on feedback it received in the first round of comments, AM Best has made changes and clarifications to its draft innovation scoring process. For example, it will now not publish the innovation score as it had originally planned, though it may change that decision in the future.

Finnegan added that AM Best is eager to get comments from insurers in Washington state on both the new draft of the innovation scoring criteria and the draft credit rating methodology. To learn more about both, click here.

To watch a video summarizing the commenting process, click here.
---