At WSRB, we believe one of our most important functions is to make your job easier, and we had that goal top of mind when we refreshed our website. The site's updated look is just one part of the re-design, so we'd like to point out a few special features that can save you time. And, we want to tell you about a new way to share your feedback with us so we can keep improving.
More useful information
In addition to making our website easier to navigate, we created new content you can share with customers or use to enhance your underwriting skills.
For agents to share with your customers
For underwriters to enhance your knowledge
For fire-service professionals
An easy way to find what you need
We also added a feature that we think you'll love: a search function that covers our website, blog and Help Center. To try it, click on the magnifying glass icon next to the login button on any page.

You'll see a box. Enter any search string you like.

You'll instantly see useful results.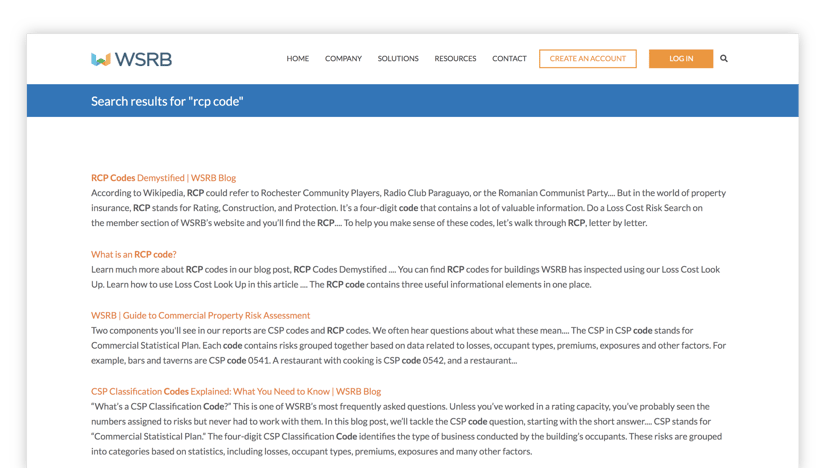 Click through to the content you want to explore and get the answers you need.
Help us serve you better
What do you think of these new website features? We'd love to hear your thoughts on the site as well as answers to these questions:
Tell us what you think in our new feedback form. We'll read every response and reach out to you if we have follow-up questions. Your input will help us find new ways to serve you.
---