We are always striving to improve your experience as a WSRB customer. In survey after survey, you've told us how helpful our customer service team is, but we want to do more. And, as technology advances, we're committed to leveraging the right tools to help you.
We're proud to introduce two new customer service options: our Help Center and the WSRB chatbot, Shelby.

Our Help Center is home to a growing library of articles about how to use our products and get the data you need quickly. The articles are searchable — via the bar at the top of the page — and will soon cover all our products, including Protection, Risk Search/Loss Cost and Inspections. They include both step-by-step instructions and screen shots to make them easy to understand, and they're available 24/7.
We're adding articles weekly. As we expand our Help Center, we would love your feedback. At the end of each article, you have the option to tell us whether the information helped you. We will review the voting data frequently and use it to improve existing and future articles.

But votes only tell us if an article helped, not why or what specific questions you still need answered. If you have comments on a Help Center article or topics you want us to cover, click on the link asking for feedback. We will read all your responses and respond if we have any follow-up questions.
Testing and learning with new technology
Most insurers are already experimenting or considering experimenting with artificial intelligence (AI), and we are keeping pace.

Shelby, our chatbot, uses AI to help you find Help Center articles and submit help tickets to customer service. You'll find Shelby on the login page and on product pages with available Help Center articles.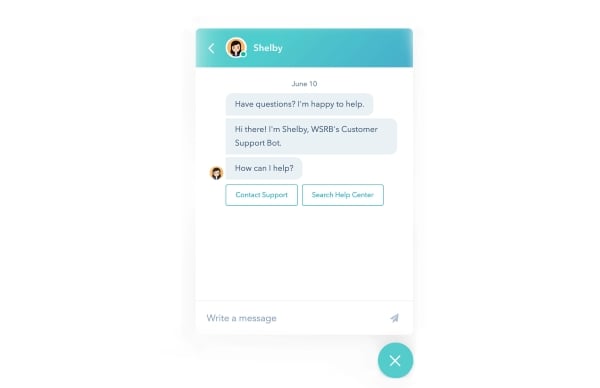 Shelby is improving all the time but isn't perfect. As we expand the Help Center, Shelby will be able to present you with more article options. The more you use Shelby, the more intelligence the bot gathers and the more helpful it becomes.

We will review the data we collect from your chats with Shelby to improve your experience with the bot. If you run into any problems or find a bug in Shelby, let us know. If you have suggestions for how we can make Shelby more useful, email us.

And, as always, if you have questions about how to use our products, contact customer service at (206) 217-0101, Monday through Friday, 7:30 a.m. to 4 p.m. or online anytime.
---