If you're a WSRB subscriber, you've probably used our Risk Search tool to find surveys and loss costs. But did you know this tool can also help you make smarter marketing and Tentative Loss Cost decisions?
Read More
Topics: Insurance risk searches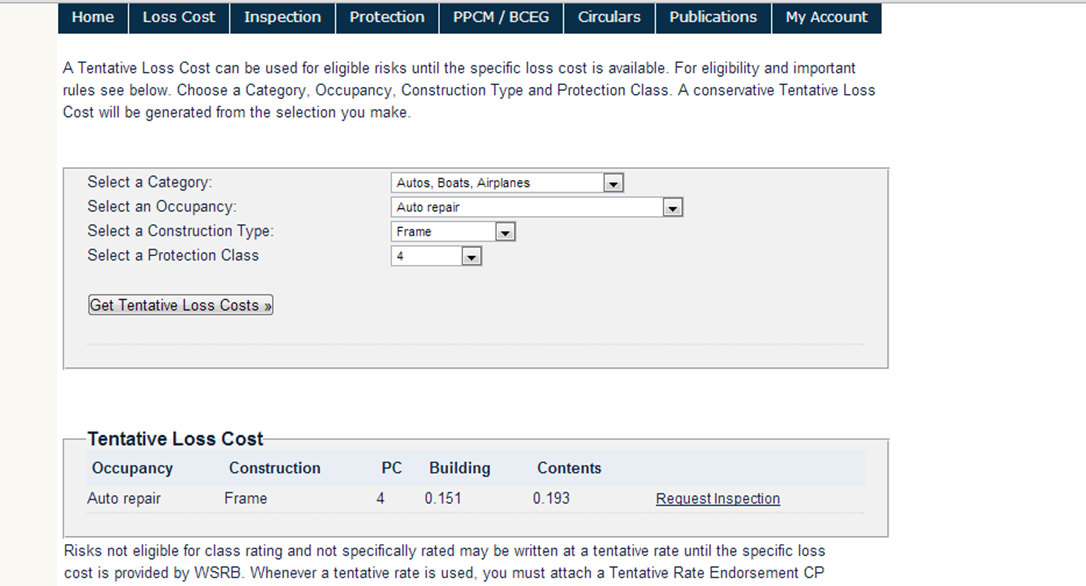 At WSRB, we value our customer's feedback and suggestions. When you asked us to expand the category list in our tentative loss cost search tool, we did! Today we're rolling out our new, improved Tentative Loss Cost Search.
Our search tool has gone from 21 occupancy selections to over 70, and we've included category filters to help narrow down searches by general category types. These filters include Autos, Food Service, Manufacturing, Habitational, Mercantile, and Recreational.
Read More
Topics: Insurance risk searches, Insurance underwriting, loss cost, rating bureau, GIS Mapping, insurance, Tentative loss costs